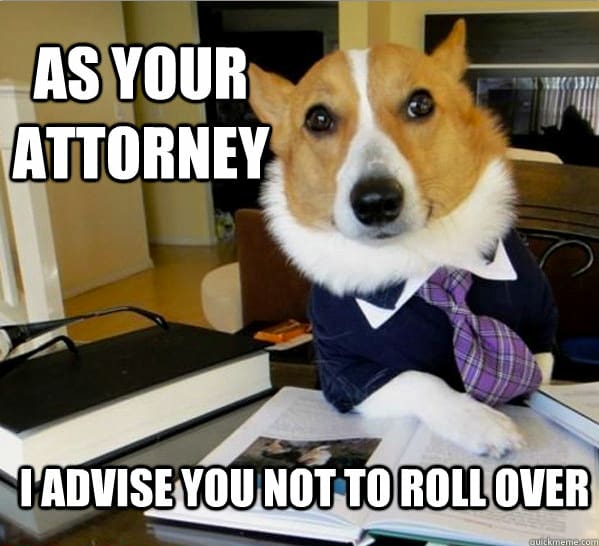 Recently, the Louisiana Supreme Court
made national headlines
by ruling 8-1 that a defendant who said, "Why don't you just give me a lawyer, dog?" wasn't really asking for a lawyer.
In the same vein, Texas 14th Court of Appeals in Texas
ruled on October 31st
that a defendant who said he wanted to call his sister to ask her to get him a lawyer also didn't unambiguously say he wanted a lawyer. In part, that's because the detective kept interrupting him to keep him from being more explicit! And at the end of the day, the ploy worked! The appellate court said the defendant's desire for representation was insufficiently explicit to be binding, even though it's obvious to any sentient person he wanted an attorney because it was "the only option I have."
This garbage has been going on as long as I've been around the criminal-justice arena and it's indefensible. When someone says they want a lawyer, cops should stop questioning them until they get one. Instead, they look for loopholes to argue that's not what the defendant really meant, and, since judges are reluctant both to throw out confessions or to make counties pay for counsel when defendants are indigent, they routinely allow those sorts of legalistic workarounds. It's bullshit, but the practice is as common as pine trees in East Texas.