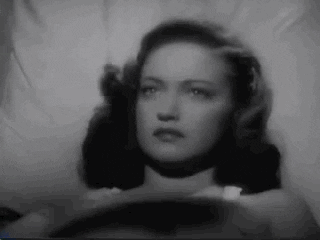 Before reading the rest of this post, relax, breathe, and follow the swinging pocket watch.
Feeling suggestible? Great, now we can begin!
Junkiest of junk science
While Grits was out of pocket this last week, Lauren McGaughy of the Dallas News had a
feature on forensic hypnosis
in light of the looming execution of "Charles Don Flores, 48, [who]
was convicted in the 1998 slaying
of Elizabeth "Betty" Black
after a neighbor was hypnotized to recall the features of two men she'd seen
going into the victim's Farmers Branch home the morning of the murder."
A Farmer's Branch police officer who'd never hypnotized anyone before failed to follow a number of mandatory requirements under Texas Court of Criminal Appeals jurisprudence in
Zani v. Texas
, and even those today seem absurdly outdated.
For more background, Mandy Marzullo and I discussed the case in the
November episode of Just Liberty's Reasonably Suspicious podcast
, and the
Dallas Observer published a feature
heavy on adumbration of the relevant court cases earlier this year. Those cases so far have all approved of forensic hypnosis. And Texas has the most robust regulatory structure in the country for a practice that to most informed people ranks on the level of psychics or palm readers when it comes to sources of good evidence.
As Grits
recounted in December
, the Zani case allowed forensic hypnosis to go forward based on an understanding of human memory that science now considers rudimentary and false. From the majority opinion:
Proponents of the use of hypnosis to restore a crime victim's memory to facilitate his trial testimony, most notable of whom is Dr. Martin Reiser, a psychologist and forensic hypnotist with the Los Angeles Police Department, advocate a "videotape recorder" theory of human memory. By this theory the human mind is thought to receive and store in the subconscious every bit of data taken in by the senses. Hypnosis is regarded as a legitimate vehicle for tapping the subconscious to retrieve data recorded therein which has proven to be inaccessible to the subject's conscious memory.
As it turns out, the "videotape recorder" theory of human memory is hoakum. Junk. A.k.a., bullshit.
That's why, reported McGaughy, "
According to a 2012 study
, half of U.S. states now have "per se inadmissibility rules" barring hypnotically induced evidence in criminal cases."
Scientists now believe memories are recreated anew each time the brain retrieves them, Grits
learned
during
debates
over
eyewitness
identification
practices
. Moreover, memories are malleable, and
Elizabeth Loftus has shown
that they can be
altered
or even
created
through hypnosis.
Texas' new junk-science writ provides a new vehicle with which to test this antiquated junk science, which hasn't been considered by the Court of Criminal Appeals since 2004, the year before the creation of Texas' Forensic Science Commission.
Today, the practice has fallen out of favor at most agencies. "There are about two dozen forensic hypnotists in Texas at this time, the majority of whom serve in the Harris County Sheriff's Office and Texas Rangers." That's down from 152 statewide in 1999, McGaughy reported.
There's been a lot of water under the bridge since 2004 regarding Texas' statutory and jurisprudential posture toward junk science. So Grits believes there's a decent chance the CCA could reverse their past position on this, perhaps (tea-leaf reading from afar) by as much as a 6-3 margin.
OTOH, the state just executed Juan Castillo without ever hearing arguments regarding whether
recanted jailhouse informant testimony
was significant enough to warrant a new trial. So it's always possible they'll do the same thing here, finding excuses to look past the issue in order to allow the machinery of death to lurch forward unimpeded.
A conundrum: Why capital cases are the best/worst vehicles for reforming bad practices
This brings up an odd conundrum with capital cases: The Texas public overwhelmingly supports the death penalty and has little sympathy for capital defendants. At the same time, death-penalty defendants frequently are the only indigent clients who get anything like a zealous defense throughout the appellate process, not to mention two experienced attorneys at trial.
So death-penalty cases often raise issues with broader implications for the justice system - e.g., the implications of allowing forensic hypnosis as evidence - just because enough lawyers focus on the case as time goes by to more thoroughly vet issues and raise problems. But they often feature unpopular defendants about whom the media may have been beating the drums for many years by the time problems in their case are examined. When I was with the state Innocence Project, even actually innocent defendants were typically unpopular in their home jurisdiction until the day of their exoneration, and sometimes even after that (ask Anthony Graves).
That's why Grits is sanguine, but not overly optimistic, that Texas' 19th-century conceptions of forensic hypnosis might be overthrown in the face of 21st century science. I believe if the issue were to come squarely before the CCA on the merits, forensic hypnosis would likely be dumped. But there are many ways the issue could avoid serious consideration and Mr. Flores still be executed, and unfortunately, that's not an unlikely outcome, either, if one were setting odds on where all this might lead.