Art by Nia Palmer
On Thursday in the Texas House, the Homeland Security and Public Safety Committee
will consider
the Texas George Floyd Act (
HB 88
by Senfronia Thompson). Because state and federal roles in regulating law enforcement are so different, this is a radically, almost completely different piece of legislation than the federal George Floyd Act (banning chokeholds is the main crossover) and must be evaluated on its own merits. (Mandy Marzullo and I are doing a 2-part podcast explaining its components;
here's part one
.)
Grits is aware of people coming in from all over the state, including dozens of groups and several family members of police brutality victims. In an era of COVID-driven minimalism at most Texas legislative hearings, this is shaping up to be one of the biggest events of the session, on criminal justice or any other topic.
This is an
interesting committee
to be hearing the bill.
All
of the members have witnessed recent, significant incidents in their districts that should pique their interest in proposed police reforms.
For example, Sam Harless, a Republican from Spring, is strongly pro-police. But one of the most egregious TX cases of cops killing a man by constricting his breathing is out of his district. A jury awarded the family of Jamail Amron $11 million but
last year judges took it away
.
Republican Matt Schaefer out of Tyler represents Bullard where, last fall, cell-phone video captured police officers
violently hurling a handcuffed teen to the ground
in an episode that went viral.
Another Republican on the committee, Tony Tinderholt, represents Arlington where, last September, a police officer
shot at an unleashed dog and killed the owner instead
. Arlington witnessed anti-police brutality protests for the first time last year in many years.
Speaking of dogs another Republican on the committee, Cole Hefner, represents Rains County where a deputy shot a resident's dog in an episode that
adamantly riled his district
and resulted in legislation mandating additional police training.
Although Marvin Scott
died in the Collin County Jail
, he was a resident of Frisco which makes him a constituent of committee member Jared Patterson.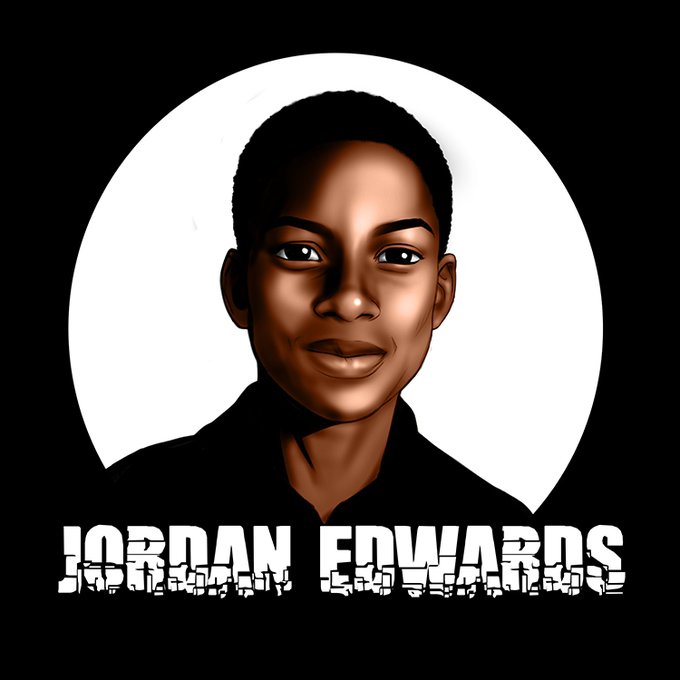 Art by Nia Palmer
Freshman Democrat Eddie Morales represents Maverick County, where last fall deputies
assaulted, pepper sprayed and handcuffed Ernesto Flores for filming them
with his phone, reminiscent of Marco Puente's Keller, TX case discussed in the podcast.
Democrat Rhetta Bowers represents part of Balch Springs, which has been fighting in court to avoid responsibility after one if its police officers shot Jordan Edwards in the back of the head. (The officer, Roy Oliver, was later convicted of murder.)
And the committee chairman, James White, is a black Republican US Army veteran whose grandfather was murdered by a white deputy constable after a fender bender in Houston during Jim Crow. Before now he chaired the Corrections Committee and he's probably as well-versed in criminal-justice topics as anyone in the House.
Each of these committee members also have extensive ties to law enforcement, so these stories don't guarantee support for the
#TexasGeorgeFloydAct
. But if they're paying attention to their districts, these are issues that matter a lot to their constituents.
This post was adapted from
a Twitter thread
.
Correction
: An earlier version of this stated Chairman White is an ex-marine. He is a former soldier in the US Army. Grits regrets the error.