Here's the July 2019 episode of Just Liberty's Reasonably Suspicious podcast, covering Texas criminal justice politics and policy. Co-hosted by me and Amanda Marzullo, it's also available on iTunes, Google Play, and
Soundcloud
.
This month:
Texas Legislature legalizes hemp and in the process may have accidentally made it impossible to prosecute workaday pot cases. Is this really a problem?
San Antonio Judge ignores due process on probation revocations. How common is this?
Marc Levin of the Texas Public Policy Foundation discusses probation and parole policy.
Chris Harris of Just Liberty on the rollback of Austin's anti-homelessness ordinances.
Texas Legislature created 50 new crimes in 2019
Alfred Brown denied innocence compensation
The Canadian Supreme Court has a fuzzy mascot owl named "Amicus." What should be the mascot for the Texas Court of Criminal Appeals? My suggestion: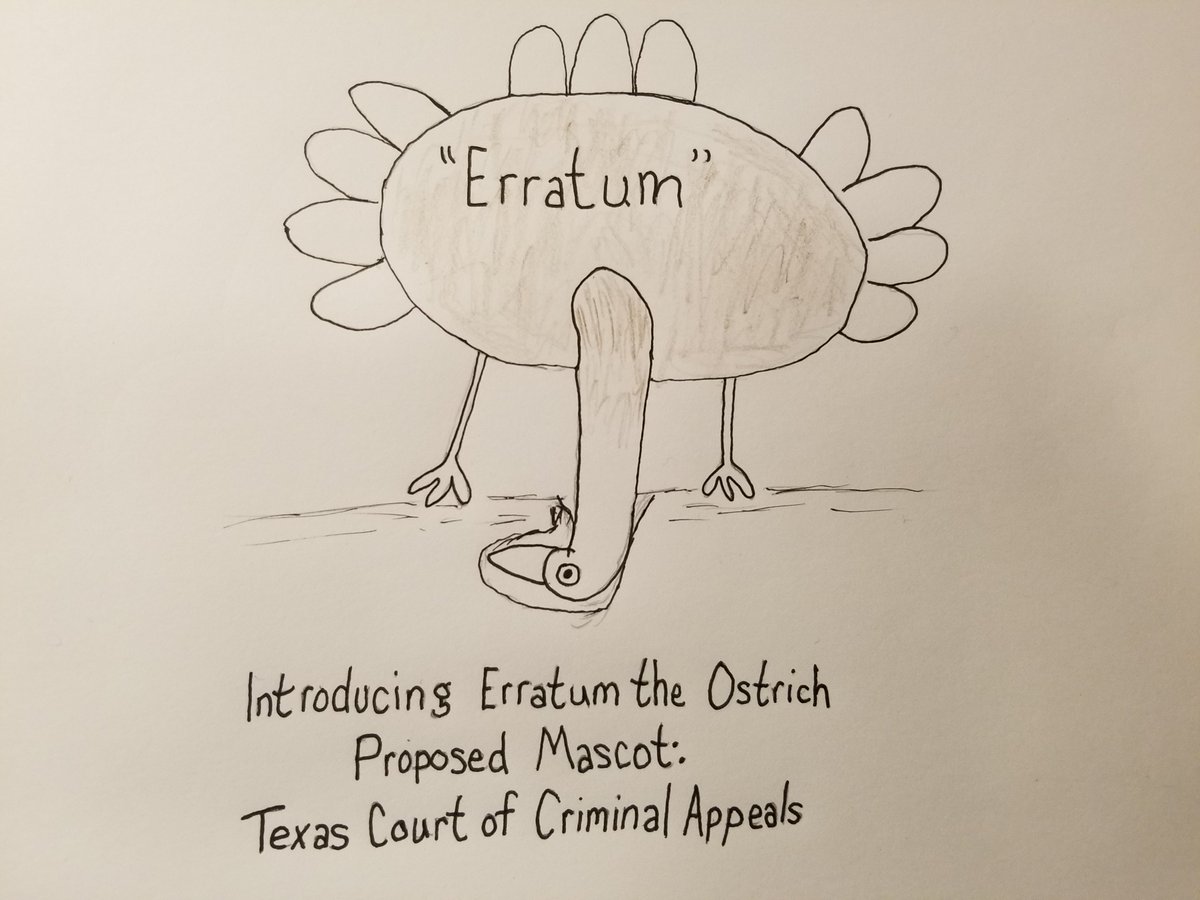 Find a transcript below the jump.